Here at Hog Roast Gloucester, we have over 10 years of experience in spit roasting and use our expert knowledge and skills to ensure we can provide you and your guests with one of the most memorable meals of your life. Hog Roast Gloucester combine a traditional cooking technique with the most modern hog roast catering equipment to produce the finest gourmet hog roasts. We also offer a whole host of menu items to accompany our signature dish and your catering package can be as diverse as you want it to be.
With ten years' experience in the catering business, we offer excellent customer service and the promise that your guests will leave satisfied. We have previously catered for Gloucester events big and small, from intimate birthday parties to huge corporate functions. Hog roasts prove a hit with guests of all ages, time and time again.
If you are looking for a caterer for an event in the city of Gloucester, we could be the team for you. We are team of professional chefs who specialise in the art of spit roasting, a traditional culinary method which as surged in popularity in recent years due to it's impressive appearance, ability to feed so many people at a reasonable price and the delicious feast it creates.
Catering and Hog Roast Hire for All Occasions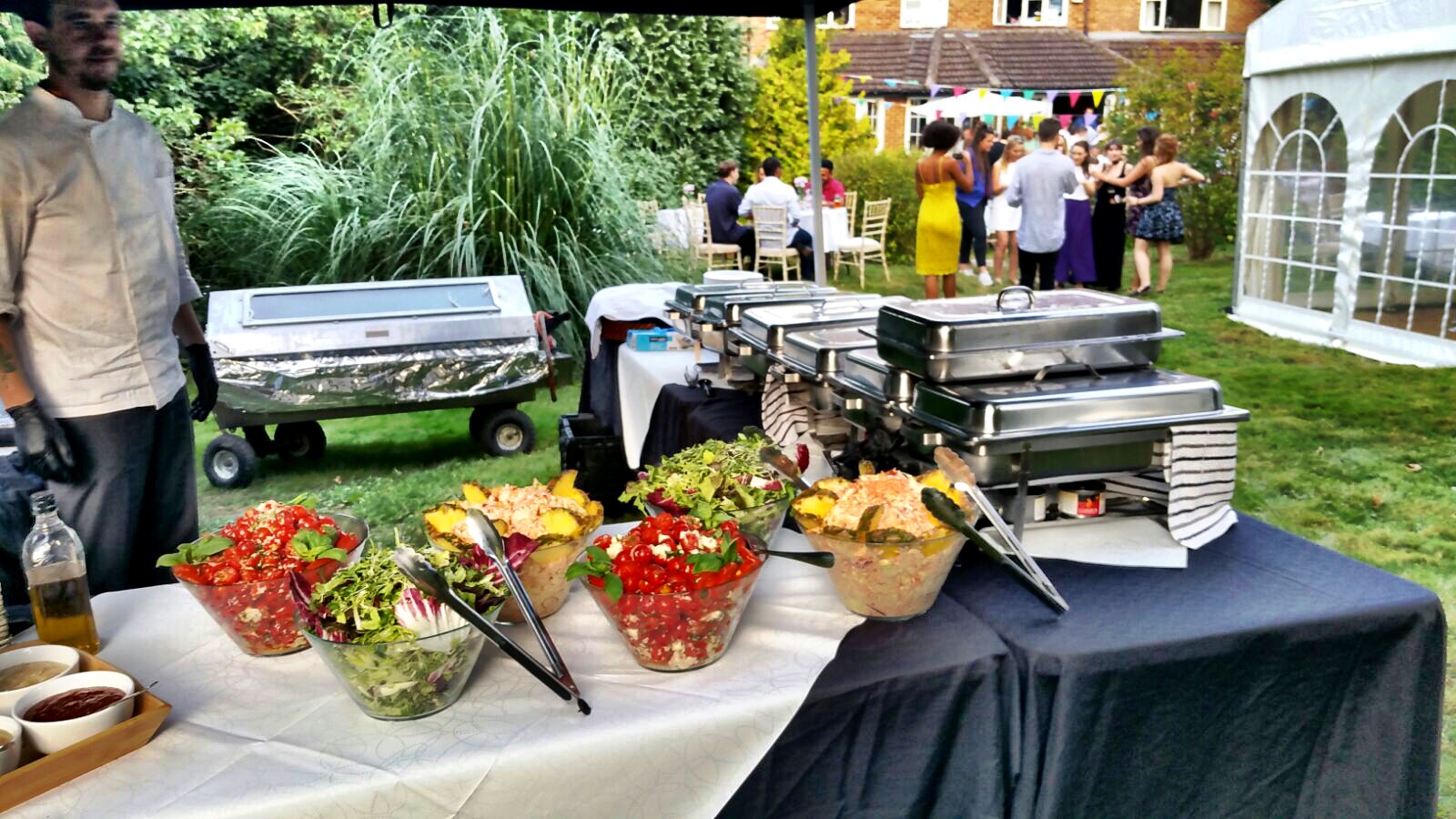 Gloucester Hog Roasts offer everything you could need to host a delicious hog roast at your next special occasion, whether you're planning an indoor or outdoor event and no matter how many guests. When you want to offer your attendees something a little different, hog roasts are a great catering choice.
We can provide you with everything you need to serve up a delicious hog roast lunch or dinner. We use the best local produce, a team of professional chefs and the most efficient hog roasting equipment too. Hog roasts make a nice alternative to the buffets and three course meals that have come to be expected at special occasions.
We are able to cater for events of all sizes too, so whether you require some wholesome hog roast sandwiches to feed a large crowd, a buffet for a family party or an exquisite meal for your wedding reception with table service and a canapé welcome reception, we can adapt our approach to meet your needs.
We are the ideal catering option for large outdoor events as well as smaller indoor parties at any time of year. We are able to travel to, and catering in any type of venue with ease and seamlessly adapt to our environment wherever we are catering.
Hog Roast Gloucester Experts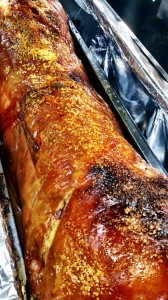 Our method of cooking melt-in-the-mouth meat may be a homage to our ancestors, but our approach to catering and our catering equipment certainly aren't archaic. We have developed and designed our own equipment, which is the most advanced of its kind available on the market, and we have a fleet of machines that can be operated at optimum efficiency in any environment.
With our expert chefs at the helm, we are able to produce slow roasted pork that offers an unrivalled level of succulence and taste, and what's more, we always prepare it on-site for every event. This allows our diners to see the cooking process in action and savour the aroma of our premium pork after it has been cooking for several hours, before one of our on-site skilfully carves and serves it for everyone to enjoy.
Gloucester Hog Roast Machine Hire
Looking to hire a hog roast machine in Gloucester? We hire out hog roasting machines but also ensure you have the cooking gas, the professional chefs and the hog itself – everything you could possibly need.
If you would like to speak us about any aspect of what we offer or you would like a free and very competitively priced quote for your event, there are several straightforward and convenient ways you can get in touch with us.